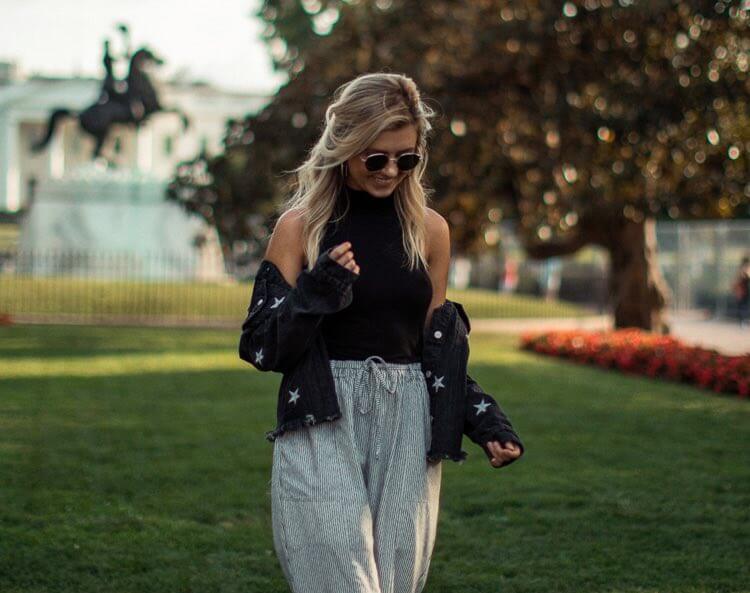 Your Ticket to D.C.
Whether you're planning a romantic getaway, a DC shopping trip, a family vacation or a last-minute escape, The Georgetown Inn offers great deals with our best available rates. Reserve one of our packages and enjoy special rates on attractions and tours, newly renovated accommodations, and exceptional services and amenities.
man cheering with red wine

StayCation Shopping Package

Our StayCation Package is designed for our neighbors nearby who deserve a mini getaway. Spend a weekend with old friends and take advantage of world-class boutique shopping in Georgetown. Enjoy a getaway with a special someone for a night of fine dining, sightseeing and a play at the Kennedy Center. With this package, we offer you a chance to become a tourist in your own city.

Package includes:

Overnight Accommodations for Two
Bottle of House Red Wine
24-Hour Business Center
Complimentary Wireless Internet

24 – Hour Business and Fitness Center

Nightly Turndown & Shoe-Shine Services

family carrying suitcases on a sidewalk

Family Package

The moments worth remembering are the moments shared with family. Our Family Package offers a pair of complimentary unlimited-ride Metro passes to get your family around. Free valet parking and children's accommodations afford you the freedom to do more. Ask our concierge for tips or adventure on your own — give your kids a trip they won't soon forget.

Package includes:

Comfortable Family Accommodations
Two Metro Rail Passes
Complimentary Valet Parking
Nightly Turndown Service
24-Hour Business and Fitness Center
Kids Stay Free in Parent's Rooms
Complimentary Wireless Internet
Buy Additional Metro Passes at Hotel

woman and man kissing over a small light

Georgetown Romance Package

Escape the hustle of everyday life and reconnect with your significant other. In-room champagne helps set the mood while Relax & Rejuvenate offers in room couples massages to purge the stresses that plague you. Get complimentary valet parking and spend more time with your loved one, treating them the way they deserve to be treated — like royalty.

Package Includes:

Complimentary Parking
Late Check-Out Upon Availability
Champagne upon Arrival
A Special Touch with In-Room Massage
Luxurious Accommodations with Plush Amenities
Nightly Turndown Service
Complimentary Wireless Internet

24 – Hour Business and Fitness Center

Relax & Rejuvenate Day Spa in your room

daughter standing on mans shoulders with hands over eyes

D.C. Sightseeing Package

Discover the history of our nation's capital with the Washington, D.C. Tour Package. Get deluxe accommodations and a two-day, unlimited-use ticket per person on our favorite D.C. double-decker bus tour. See the major sights and landmarks of Washington, D.C. and customize your experience by choosing where to stop along the way. Tour includes pick-up and drop-off near The Georgetown Inn. Children under the age of 3 are free.

Package Includes:

Luxurious Accommodations
Two Complimentary Double Decker Tour Tickets
Additional Tickets Available for Purchase

24 – Hour Business and Fitness Center

Concierge Services for Trip Planning
Daily Turndown & Shoe-Shine Service

man and woman looking at an art gallery

D.C. Newseum Package

Discover decades of journalistic history, just minutes from your residence. Dedicated to news and storytelling, the D.C. Newseum memorializes pivotal reporting and fallen journalists through a series of interactive exhibits. Reserve this package, receive two tickets, and build an appreciation for The Fourth Estate.

Package Includes:

Overnight Luxury Accommodations
Expedited Entry into the Newseum
Complimentary Wireless Internet

24 – Hour Business and Fitness Center

Two Adult tickets to the Newseum
Nightly Turndown & Shoe-Shine Services

man and wife looking down at their schedule for the day

AAA Special

Family vacationers and Baby Boomers can take to the road and experience beautifully-appointed guest rooms and suites at The Georgetown Inn. With our AAA discounts, enjoy premium amenities including valet parking, complimentary WiFi, our 24-hour business center, and complimentary access to Washington Sports Club located on M Street.

Offer Includes:

Minimum 10% off year-round
Complimentary Valet Parking
Nightly Turndown & Shoe-Shine Services
Complimentary Wireless Internet

24 – Hour Business and Fitness Center

man writing on a ticket with business information

Business Traveler Package

Focus on work, not your wallet. Maximize your business potential with our Business Traveler Package. Our location provides easy access to Downtown D.C., DCA, and Rosslyn, and complimentary valet service takes the hassle out of parking. Get availability-based room upgrades, access to our 24-hour Business Center, and room rates starting at $179 per night to help you take on your big day.

Offer Includes:

Free Continental Breakfast
Room rates starting from $179 per night, plus tax
Complimentary overnight valet parking
Room Upgrade based upon availability at check-in
Complimentary Wireless Internet

24 – Hour Business and Fitness Center

Nightly Turndown & Shoe-Shine Services
Complimentary Washington Post

granola with berries on a breakfast tray

Bed & Breakfast Getaway Package

Spend your weekend getting some much-needed R&R. Properly prepare for a day in the city — greet the morning from your plush bed, and enjoy a savory breakfast without so much as leaving your room. Whether you're in the mood for eggs or avocado toast, our in-house kitchen has you covered, so you can splurge on lunch or dinner.

Offer Includes:

Full American Breakfast Choices
Luxurious Accommodations
Nightly Turndown Service
Late Check-out (upon availability)
Complimentary Wireless Internet

24 – Hour Business and Fitness Center

woman stretching near the bed

Advanced Purchase Special

Experience city hospitality at suburban prices. Save anywhere from 5 to 25% on your accommodation when you book 14 or more days in advance and expand your "fun" budget.

man hugging parents on graduation day

Georgetown University Graduation Special

Give your college grad a proper send-off into the working world. Nightly rates for Georgetown University's 2019 Commencement start at $419 and are available when you book a minimum three-night stay. For more information, contact Tiago Santos at (202) 298-6409.